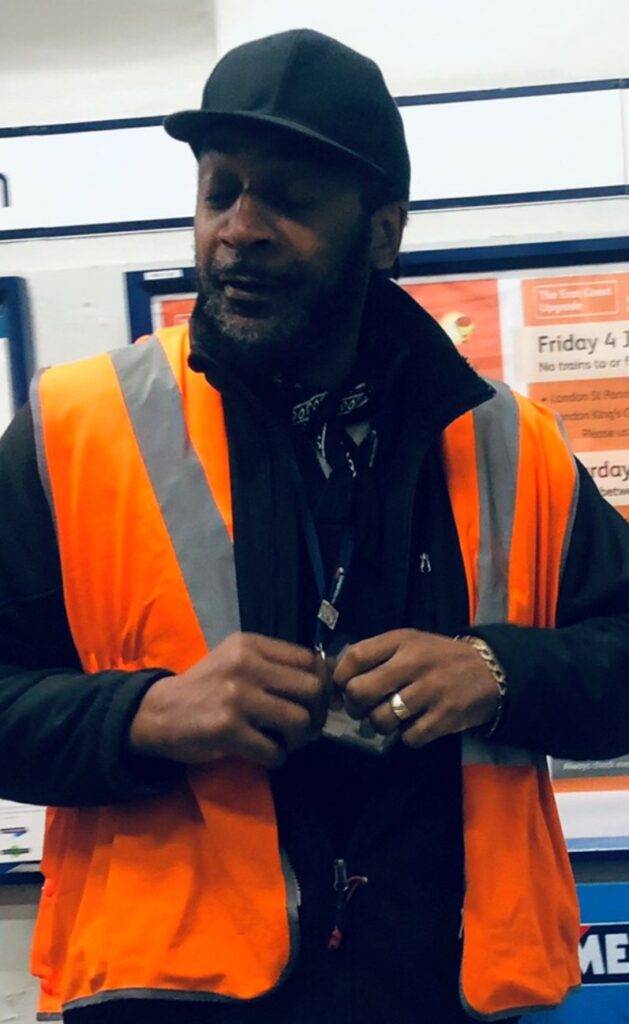 "I feel there are great opportunities for job progression as there are a variety of career paths within the sector."
Our Senior Rail consultant Ben Isaacs speaks to Nick John about how he transferred his Aviation skills over to the Rail Industry. 
Nick, tell me a bit about yourself like where you are from, what brought you to the UK, etc?
I have worked in the aviation sector for 15 years and I enjoyed the challenges and the opportunities to connect with people working in the customer service sector. I moved was born in the UK and moved to New- York with my parents at the age of 5. I moved back to the UK when I was 25 years old as I wanted to raise my family, where I felt there were more opportunities for and to raise my family.
How did you find the culture here compared to NY and what were the main challenges it brought?
The culture in the USA compare to the UK has some similarities in that the language is the same, there is also a large population of people from a Caribbean background like my parents, which I was still able to celebrate cultural events. The lifestyle in the UK is more relaxed as the US is more fast-paced, I like the diversity of the UK, the challenges were adapting to the different rules and laws.
So, Nick, your background is working in the Aviation industry for our very own British Airways, how did you land (excuse the pun!) that job and why this particular sector?
I was working as security at Heathrow airport where I got to know various people within the aviation sector, I particularly worked closely with British Airways staff, I was informed of upcoming openings and was encouraged to apply for my previous role to which I applied and got the job.
Obviously, due to the pandemic, the Aviation sector took a major hammering and you chose to cross over to the Rail industry. Did that come by chance or was it more by choice?
I would say by both I was always said my ideal job would be to be in either sector, so when my job ended in the Aviation sector, due to the pandemic and I was looking for work this was where I looked and as there were openings in this sector, so I applied for various roles and was offered and went through the training process to get the job.
In my experience Nick, the two sectors have also had a cross-over, with leaders in the Rail industry very open to looking at new staff with an Aviation background in both Engineering, and Customer Service roles, why do you think this is?
The reason I believe that the rail sector looks at staff from an aviation background is that they are both part of the travel industry which offer very important to keep our economy going, they both offer a service to the public and there are a variety of roles.
Transferable skills are important in today's world, for you transferring from BA to the railways what were the main similarities for you both culturally and in a practical sense?
The similarities are teamwork, customer service, and being alert and aware of your surroundings to ensure that the passengers and goods get to their destination safely and on time.
Do you agree with me and other leaders in the field, that it's normally a good fit in terms of moving from one of these sectors to another?
I agree that it's normally a good fit in terms of moving from one sector to another because both sectors are about serving the travel industry there are similar transferable skills needs in both sectors.
Good to hear Nick, how did you find Fusion People and how have you found working for them and their client partners so far?
I found Fusion People through the Jobcentre, I have found working with the company and their client partners rewarding.
Do you feel there is a clear career footpath on the Railways and also a bright future?
I feel there are great opportunities for job progression as there are a variety of career paths within the sector.
What advice would you give someone moving from your original sector into Rail?
The advice I would give is to go for there are challenges but it's also rewarding, you already have some of the skills needed to do the job, there is a variety of roles and opportunities training and great benefits.