Fusion People are proud to champion
Working with our clients to ensure inclusivity in their processes.  
Fusion People strive to approach recruitment from an inclusive and accessible start-point and actively promote inclusion across a number of industries.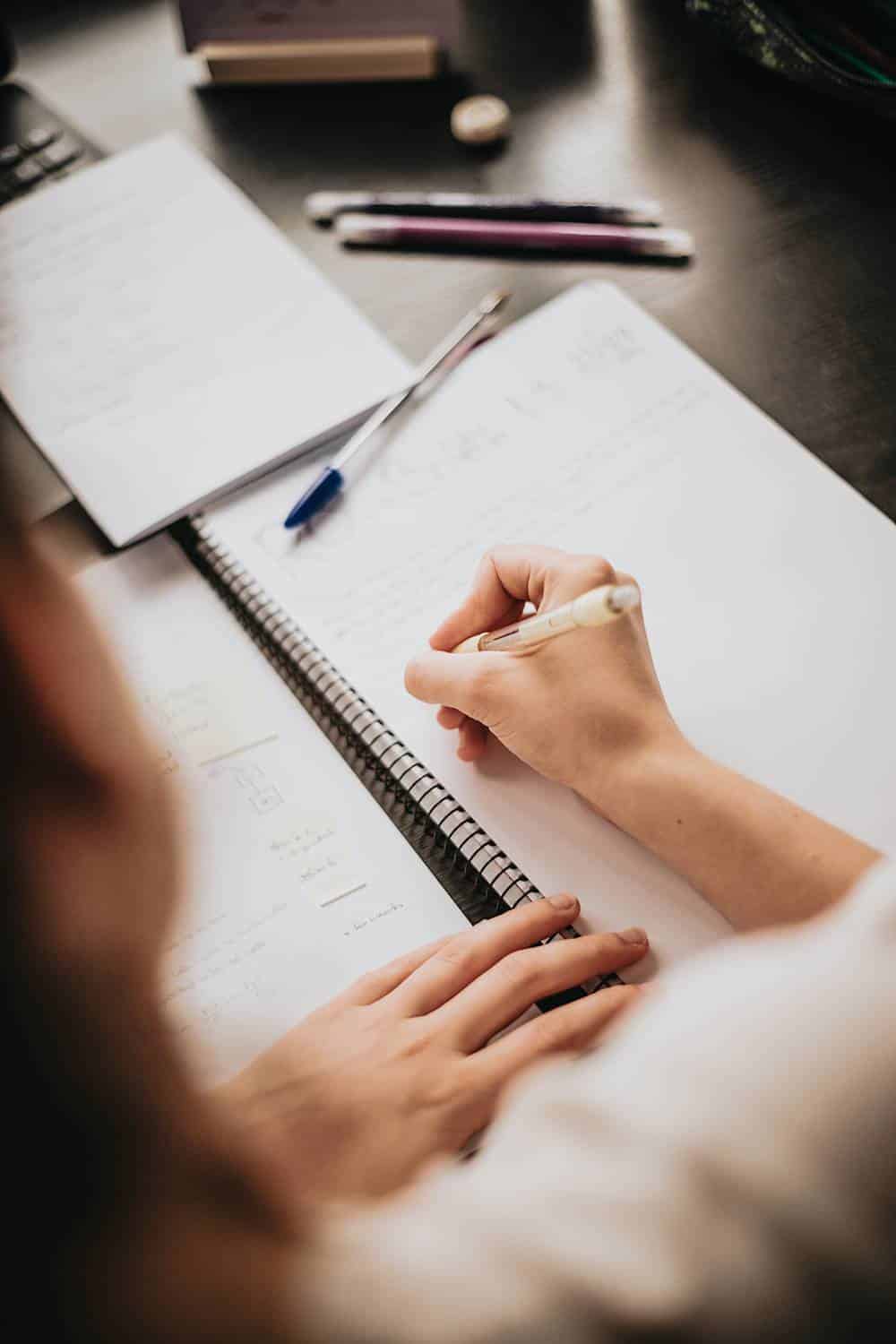 To ensure we are fully inclusive of all individual groups, can measure our progress and identify areas for improvement, we will take the following actions;
Encourage all of our applicants to complete a questionnaire which is built in line with the protected characteristics defined in the Equality Act 2010
Keep abreast of current market knowledge via online publications and reports from Supply Chain Sustainability School, CIPD, REC & APSCo
Train our Consultants and use internal awareness campaigns to eliminate unconscious bias (see example poster below)
Raise awareness of key issues through our Intranet
Continue the development of our staff and add to our trained Mental Health First Aiders
Engage staff through Apprenticeships and Resettlement Schemes wherever possible
Diversity is part of what we do – a diverse approach can aid retention, improve culture and engage previously untapped markets.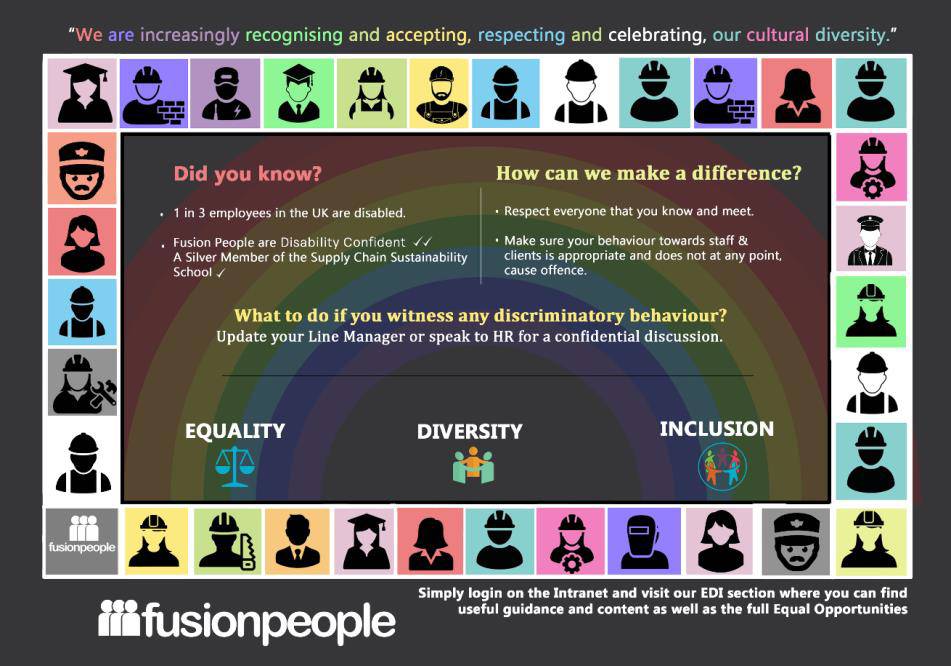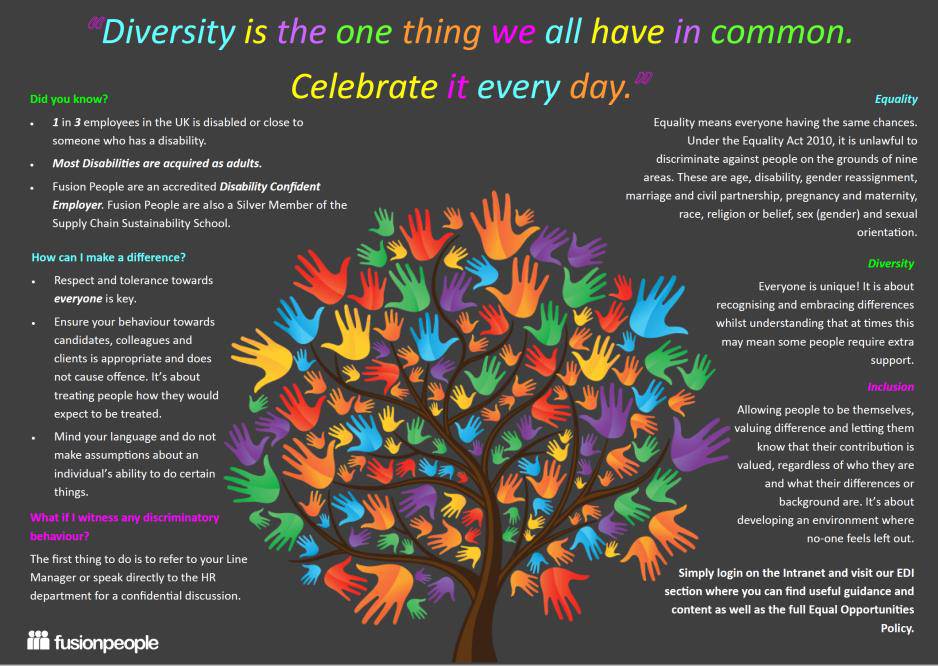 We are a Disability Confident Employer
Disability Confident was developed by employers and disabled people's representatives and is creating a movement of change. It is designed to encourage employers to think differently about disability and take action to improve how they recruit, retain and develop disabled people.
By being Disability Confident we aim to lead the way in our community and hope to discover someone our business (or yours) cannot do without.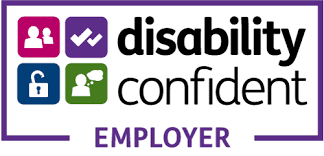 More ways Fusion People impact the world around them…
Armed Forces Silver Award
As a signatory to the Armed Forces Covenant, Fusion People have recently received the Ministry of Defence Employer Recognition Scheme Silver Award. The covenant ensures that those who serve or who have served in the Armed Forces, and their families, are treated fairly.
Mental Health First Aid
Not only do we provide Mental Health First Aid training through our training division, we also ensure leaders amongst our team are fully qualified. We aim to ensure a high level of mental health support to all of our staff and candidates where possible.
Local Charitable Causes
Our branch teams select local charitable causes annually to support and fundraise for. The regularly take part in office based event as well as sponsored activities to help support these local causes. Fusion People also contribute and match donations to support the efforts of our team.